1. Always put yourself in your customer's shoes
2. Meet your customers' expectations
3. Ask what your readers would like to read on your business blog-post-in-2022/" title="blog">blog
4. Create subtopics of your most popular articles
5. Look at Google Suggestions
6. Analyze social media hashtags
7. Consult offline sources
In summary to find good ideas for articles
1. Always put yourself in your customer's shoes
On easy tutorials, before producing content, I always start by thinking of you, my dear readers.
What information do you need?
What questions do you ask yourself?
After having drawn up a list of questions to which it seems to me that I must provide an answer, I present them to Laurent.
Indeed, they are fully aware of the concerns of business leaders.
To sum up, to come up with blog post ideas, follow these 2 steps:
Put yourself in the shoes of your target customers. To do this, rely on your personas!
Then, share your ideas with your colleagues who, a priori, also know your audience well.
Finally, a little bonus for social media followers. Redddit, LinkedIn, Twitter, Facebook, Pinterest… it doesn't matter, it's also the right place to ask all your followers for their opinion.
2. Meet your customers' expectations
Your customers indirectly ask you an infinite number of questions. Plus, you have easy access to it.
Your website has a search function. See the top queries to identify which questions to answer first.
Also take inspiration from the comments your readers have posted on your blog over the past few months.
Your business has customer service. Ask the team. They talk to customers every day and are very knowledgeable about the requests they receive all the time. In addition, you will make their life easier if some of your items directly meet customer expectations.
After compiling the list of your ideas, spot the trends. If several questions revolve around the same subject, chances are that it is a good article idea to consider.
Remember that if your articles meet the expectations of your customers and prospects, they will more easily engage with you.
This is another good reason to come up with great ideas for your business blog posts.
3. Ask what your readers would like to read on your business blog-post-in-2022/" title="blog">blog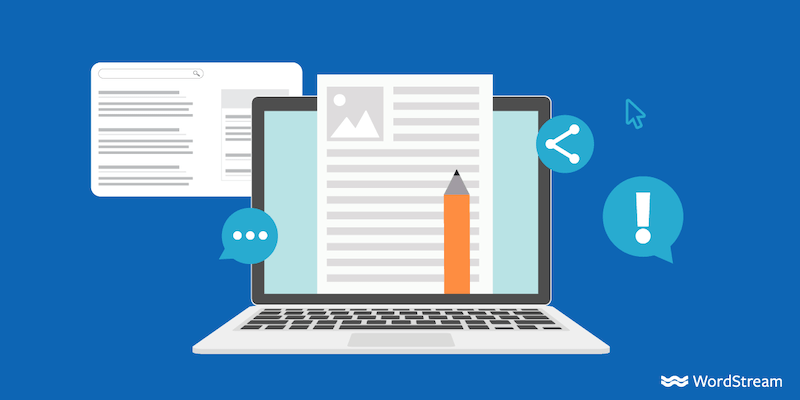 When you ask readers, you get insights from someone watching you from the outside.
Sometimes the biggest obstacle to content creation is simply yourself.
You do this work day in and day out, and it can be hard to overcome writer's block when it comes to getting creative.
Chances are, your reader has already searched for a blog on the subject they offer and didn't find what they were looking for.
This is your opportunity to provide your audience with what they are looking for…
As a bonus, you can be sure that they will come and read the article if their idea is accepted.
4. Create subtopics of your most popular articles
If you already have an authoritative blog post that is draining views, try creating a sub-topic around it.
Indeed, if Google considers you trustworthy on this subject, you have a very good chance of appearing at the top of search engine results pages (SERPs) if you write on the same subject.
5. Look at Google Suggestions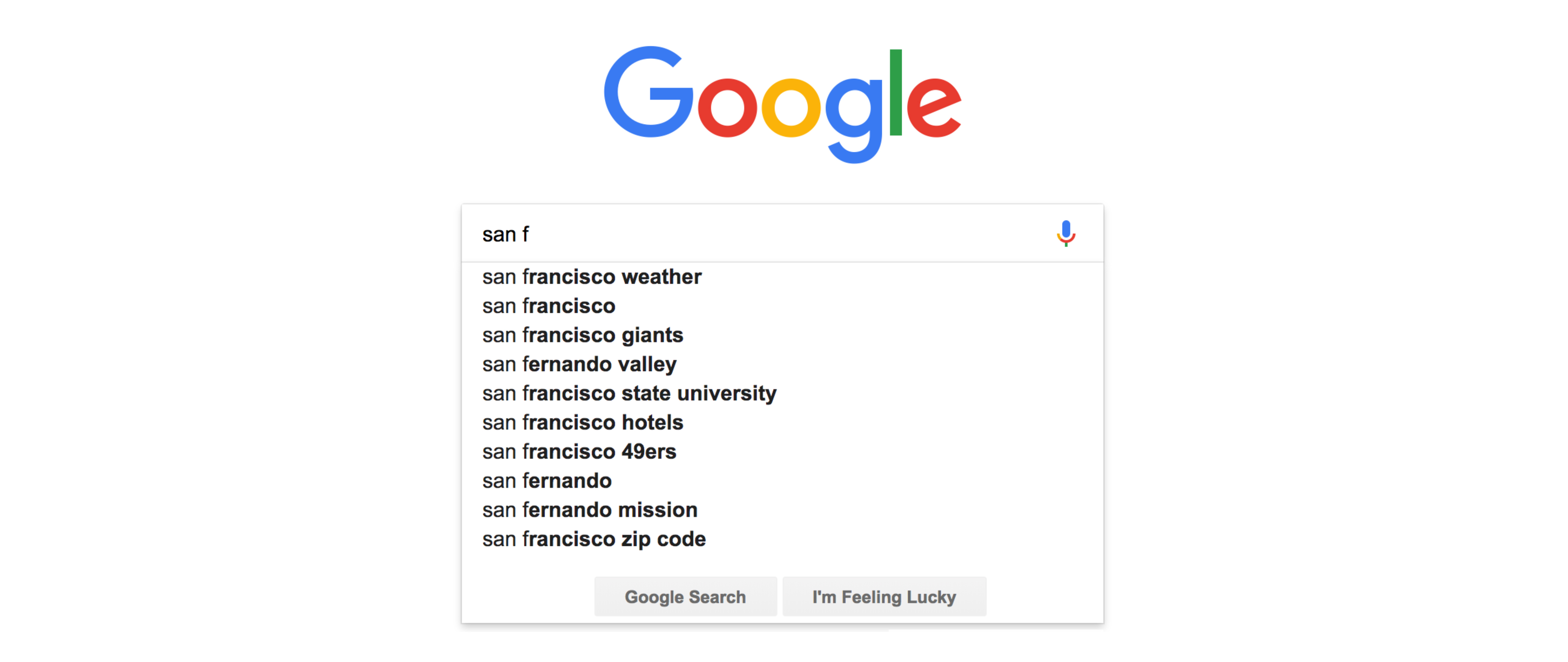 You may have found the right topic.
But that's often just a starting point. We have to keep digging.
To do this, start by searching for this initial idea on Google to see the suggestions it offers you.
So for this article, I started typing on Google with "ideas" and then refined with "article ideas".
As you can see above, Google suggested the following topics, which led me to the following post idea: How to find great post ideas for my blog .
Another tip is to look at the "Other questions asked" section or use more specialized tools like "Answer The Public" or "Asking Jenny".
In fact, polling Google's suggestions is almost like polling all Internet users. This is always a good way to validate your article ideas.
Once I have a list of potential topics, I determine which ones I will focus on first.
6. Analyze social media hashtags
Hashtags, most commonly used on Twitter and Instagram, provide first-hand insight into topics actively discussed around the world.
Take a look at Twitter for what's trending – it also gives you insight into your keyword.
Then, brainstorm with your team.
Then, create content around the selected hashtag that matches your editorial line.
Once the post is published, promote it on social networks by also using this hashtag to increase the number of views on the site.
7. Consult offline sources
And if you're still stuck for inspiration, any paper content like brochures, magazines or newspapers are blog content waiting to be published.
In fact, any paper content can be adapted for the web, and vice versa.
Spot ideas for print content. Then, write by integrating the keywords to promote your article without forgetting to refine your title.
FAQ – 3 questions on how to get content ideas
How to find article ideas?
There are many ways to generate content ideas. You can use tools, watch the news in your sector of activity, answer the questions you are often asked…
Where can I find the questions my persona asks?
To find questions your target customer is asking, do a Google search for popular keywords in your industry, then analyze the questions under "Other questions asked." Also check question forums like Quora. Answer the Public is a great tool for finding frequently asked questions in your industry.
How often do you generate content ideas?
How often you spend time coming up with content ideas is related to how often you post… I recommend that you add to your list of ideas, however, by jotting them down as you come up with them.
If you liked this article, please subscribe to our reddit community to discuss it. You can also find us on Twitter and Facebook.