In this article, I offer you some effective tools and tips for finding frequently asked questions from Internet users in order to optimize your SEO.
Why identify the questions that Internet users are asking ?
The main goal of search engines like Google is to better meet the search intent of each user.
And as Internet users are looking for answers to their questions, you will inevitably improve your SEO:
If you include them in your content,
If you rely on the most frequent ones to develop your content.
It's as simple as that.
In addition, since Google identifies you as having the right answer to these questions, the traffic generated is necessarily of high quality.
But most importantly, by answering them correctly on your website, you improve the experience of your visitors since they find the expected answers. Therefore, your conversion rate will improve.
In concrete terms, answering common questions around your keywords brings many advantages for the referencing of your website:
Improve your positions on Google  by responding exactly to user intent and context,
Establish your expertise  with search engines. It's the E in Google EAT ,
Earn "Featured Snippets", "People Ask For"  and other "informational snippets" in Google search results,
Do you still have doubts about the interest of this strategy?
Most professional SEO tools have added a filter to show only questions around a keyword. In my opinion, this further reinforces the interest of this strategy.
How to identify the right questions that your target is asking?
To identify relevant questions related to your target keywords, you are spoiled for choice!
I imagine there are dozens of tactics.
So, to save you time, I have compiled a small non-exhaustive list of these tips and tools that I have the opportunity to practice.
I have structured this list like this:
The Google results page,
Google tools,
UGC websites,
Some tools dedicated to the search for questions,
And specialized SEO tools.
Google results pages
It must be a reflex.
The best place to understand Google is Google itself. I've already illustrated this with search intents .
And this is also the case for finding the right questions.
If Google suggests questions in its search results, they must be the most frequently asked questions by Internet users, right?
I see at least 3 ways to identify questions directly in the SERPs.
1. People Also Ask
People Also Ask is an area that appears more and more in the pages of Google.
By clicking on a question, the answer appears directly below.
But, what is magic is that each time you click on a question, there are 3 additional ones that are offered. I don't know the limit, but it seems infinite.
So with just a few clicks, you can identify dozens of potential questions.
To find the relevant questions around a keyword, browsing the AAPs is an easy, reliable and free tactic.
2. Related research
Google has been suggesting related queries  at the bottom of the SERPs for many years .
So if the "PAA" panel is not present, scroll down to the bottom of the results page and analyze the search suggestions in the "related searches" block.
You can also find related searches in the "knowledge panel" which when displayed is to the right of the search results.
always carefully analyze the Google results page. It's a great source for identifying or giving you ideas for questions you need to answer in your content.
3. Google search operators
Search operators are another way to ask Google the questions that Internet users are asking. More precisely, the operators help you find the articles that meet them.
For example with the "intitle" operator, you restrict your query to the title.
For example, here is the command to find all articles that have the word "what is" in their title as well as "digital marketing":
intitle:"what is" intitle:"Digital Marketing"
vary the type of questioning by playing on the "What", "Who", "Where", "When", "How", "How much", "Why"…
You can also combine several operators like "inurl" or "site"…
To know the main operators, do not hesitate to consult this list  on the Moderator's Blog.
Google's free tools
1. Google Search Console
Google Search Console is an excellent tool for collecting the questions that your prospects are asking.
Finally, those for which your site is already receiving impressions and traffic.
This is the big advantage of this trick.
Google already identifies you as a candidate for these questions.
So, if you answer it clearly, your positions will inevitably climb.
To do this, access the Google Search Console interface  :
Click on the "Performance > Search Results" report,
Select a date range,
Filter your search queries with words like "how", "what", "who" or "when" by clicking "new" at the top of the chart.
Since you can't make combinations of filters, it quickly becomes time-consuming.
My advice : for an in-depth study, export all your requests and make filters on Excel or Google Sheets.
On the other hand, the export from the Search Console is limited to 1,000 lines.
My tip : To gather more data, use Search Analytics for Sheets , an add-on for Google Sheets.
2. Google Trends
Google Trends  is a great tool for finding out how often a term has been typed into the Google search engine.
Trends is not going to give you questions directly. But that's the starting point for finding topics related to your keywords .
For this, after a search on Google Trends, export the "related subjects" and the "related queries". You get 2 sets of 25 terms or phrases which, after sorting, are often the source of new questions with high potential in terms of traffic.
User Generated Content (UGC) sites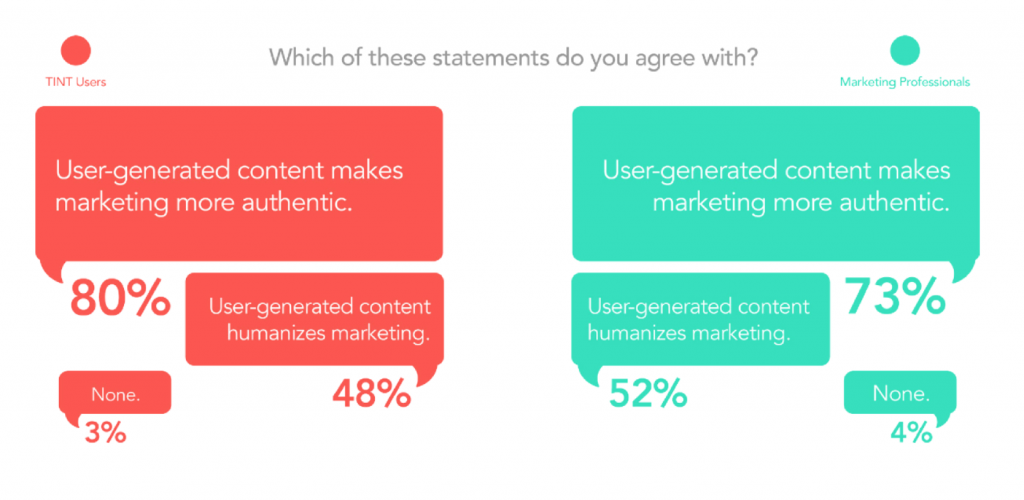 To identify what your audience is asking around your keywords, sites with user-generated content are great options.
This is the case for Quora or Reddit. Plus, it's free !
1. Quora
Quora , for example, is a Q&A site.
With more than 480 million active users per month (source similarweb ), many Internet users ask questions about this site and others answer them.
Again, type one of your keywords and immediately you have access to the many questions that Internet users are asking around your subject.
2. Reddit
Many subreddits offer frequently asked questions right in the sidebar.
Only problem: there is often little in French. But you can take inspiration from questions in English.
These are all popular questions that you can use to optimize the SEO of your website.
Tools dedicated to researching questions
1. AlsoAsked
I mentioned above the interest of PAAs in Google's results pages with its endless list of questions.
I recently discovered AlsoAsked , a tool to export all this list of questions.
No more clicking to display more questions, no more copy-pasting, Also Asked automates this process for free.
It's as simple as Google:
A search bar
2 filters on language and country,
And go… AlsoAsked gives you a graph with all the questions.
In addition, you can export it in a csv file in order to analyze all these questions in Excel or Google Sheets.
I repeat: all questions are taken directly from Google search results.
These are all opportunities to add them to your content and/or to new pages to respond to the most common ones.
2. AnswerThePublic
AnswerThePublic is a generator of questions and associations of ideas, which is based on autosuggestions from Google and Bing.
You must have heard of it. He made himself known thanks to his visual restitution.
Again, you type in your query, language and country and you're done.
This tool offers up to 500,000 per month for free to all of these users. On the other hand, you are limited according to the traffic. But it's a great way to test it out and find some questions to insert into your content.
3. Asking Franklin
I recently discovered Asking Franklin  which is very similar to Answer The Public, but it has the advantage of being designed by French people.
Asking Franklin has the same functionalities and a similar visual rendering.
In addition to questions, the tool also gives comparisons, prepositions, and relative words. I even have a full article on this tool.
Specialized SEO tools
If you have the budget, using specialized tools is probably the best bet.
Indeed, most have the search for questions around a keyword. But above all, they have many other very useful features to work on your SEO.
1. SEMrush
With SEMrush , you very quickly identify a whole list of questions related to your target keywords.
To access it, run a keyword search, then filter on the "Overview", as you see in the image above.
Note : this is the tool we use at #audreytips.
2. Moz
Moz is also a reference in the world of Natural SEO.
Among its battery of tools, Moz Keyword Explorer helps find the keywords that generate the most traffic and are less competitive.
Again you type your keyword, select language and country, to get the list of results. Next, click on keyword suggestions.
Then simply activate the filter to display only the questions that Internet users are asking around this keyword.
3.Keywordtool.io
Its use is extremely simple: you enter your request, then you click the tab on "Questions".
With the free version of Keywordtool.io you access part of the list of recent questions related to your query without seeing the search volume and other statistics.
4. Ahrefs
To identify questions your audience might ask, Ahrefs Keyword Generator  is also a great tool.
Again, enter your query and filter only the questions.
I imagine that there are plenty of other tools that have this feature.
How to optimize your SEO with questions and answers?
From all these questions, you have several choices.
First, let's see the "classic" techniques.
Write an entire article for one question . For #audreytips, it is for example " What is SEO? ",
Complete one of your articles  by adding a chapter whose subtitle is one of these questions.
I'm not going to dwell on it.
Here are 3 lesser-known "White Hat" tricks:
Integrate FAQs or Frequently Asked Questions into your pages,
Add questions and answers (Q&A) to your Google My Business listing,
Encourage people to answer questions on your website.
1. Offer FAQs in your pages
To boost your SEO, don't hesitate to add FAQs to each of your pages, whether it's a product page, a blog article, a contact page, etc.
This will improve the quality of your content. Above all, it is a quick way to update content that is already online .
Make sure your Q&A is relevant to the content of each page to avoid being penalized by Google.
This is exactly my way of doing it. At the bottom of my articles, there is a section "To summarize in 3 questions".
And if in addition, you label your question/answer set with structured data, it's bingo. You have a way to occupy even more space in the search results pages.
For optimal results, I recommend that you integrate FAQs into each of your pages rather than grouping them on a single page.
2. Add questions and answers to your GMB profile
Did you know that approximately 92% of Internet users choose a business from those that appear on the first page of local search results ? ( SourceSEO Expert ).
That's why it's so important to optimize your Google My Business listing.
So remember to regularly update your profile, publish Google Posts  every week and respond to all the opinions of your consumers…
But to really stand out from your competition, questions and answers are particularly effective!
I'm talking about adding Q&A games to your GMB listing.
Indeed, Internet users can ask questions, these are then displayed on the form and on Google Maps.
They can even "vote" for the questions and answers they prefer. And depending on the number of votes, the order in which the questions are displayed evolves.
And if you're the proud owner of a GMB listing, you can also ask and answer questions on your own listing.
So let's apply the saying "might as well be served by yourself".
In this context, some possible strategies with your set of questions previously found:
Posting questions and waiting for your consumers to answer them is the bare minimum,
And at the other end of the spectrum: Post questions, answer them and vote … And if you have a small team, ask your colleagues to participate.
If you are part of a network of stores, it is obviously easier to organize if everyone is involved.
Unfortunately, this is rarely the case.
So to make your life easier, use Postamatic , another free add-on for Google Sheets. This module is very effective if you manage dozens of Google My Business listings, for different establishments in the same network.
3. Get people to answer questions on your website
Instead of answering your own questions, why not invite your visitors to answer them?
Encouraging your visitors to share their views on your website can be a good SEO strategy.
With each response, the content of your pages evolves. This is a great sign for Google. Just look at how the pages of Wikipedia are positioned.
How to do ?
Simply activate the Q&A feature:
With an e-commerce site, start the conversion by publishing the most frequently asked questions about your products,
You run a corporate blog, insert questions in the comments to encourage your community to participate.
Note : the only negative point of this strategy, you will have to ensure 24/7 moderation to ensure a level of quality in accordance with your brand.
FAQ – 3 questions on the importance of questions in SEO
Is it important to identify the questions most frequently asked by Internet users?
Yes. This helps you better develop your content, highlight your expertise and optimize the user experience on your website.
Are there effective tools to identify the search intentions of Internet users and the questions related to them?
Yes. There are many free and paid tools. Among the most popular tools, we can mention among others SEMrush, Moz and AnswerThePublic…
Can Q&As boost your SEO?
Yes. They can improve your SEO, regardless of the method you use: updating your content, FAQs with structured data, encouraging Internet users to answer your questions…
Conclusion on the importance of questions and answers in terms of SEO
Identifying and answering Internet users' questions are 2 key elements of your SEO strategy.
Therefore, you should not neglect it.
In addition, several free or paid tools are at your disposal to find the questions that Internet users are asking around your keywords.
Between SEMrush, AnswerThePublic, Google Search Console and simply the Google results pages, you are spoiled for choice…
Personally, I mainly use:
The Google Search Console . Indeed, I identify the questions for which Google identifies me for a possible candidate,
Then I complete my question set with AlsoAsked .
Finally, I select those that are related to my content, and answer them in my "To summarize in 3 questions" section at the bottom of my articles, all with structured data.
Finally, regardless of the method used to integrate them into your Web content, the important thing is to best meet the search intentions of your visitors. That's why asking your users questions is a very effective SEO method.