Haven't installed Windows 11 yet? You want to discover its interface without installing it? In that case, I invite you to check out Win11 in React , an open-source project that replicates the Windows 11 desktop experience on the web . To learn more about this project, I invite you to continue reading.
Windows 11 in your web browser, it's possible!
Win11 in React is an open source project developed by a certain Blue Edge. This developer managed to replicate the Windows 11 interface on the web , using technologies like React, CSS, and JavaScript.
So, of course, it's not the complete operating system that has been reproduced, but only the desktop interface, and that's not bad, you might say.
Thus, all users who have not yet installed Windows 11 on their computer can have a preview of its interface. Indeed, you can discover the new Start menu, the new taskbar, the widget panel, the new File Explorer, the Windows 11 settings or the Microsoft Store.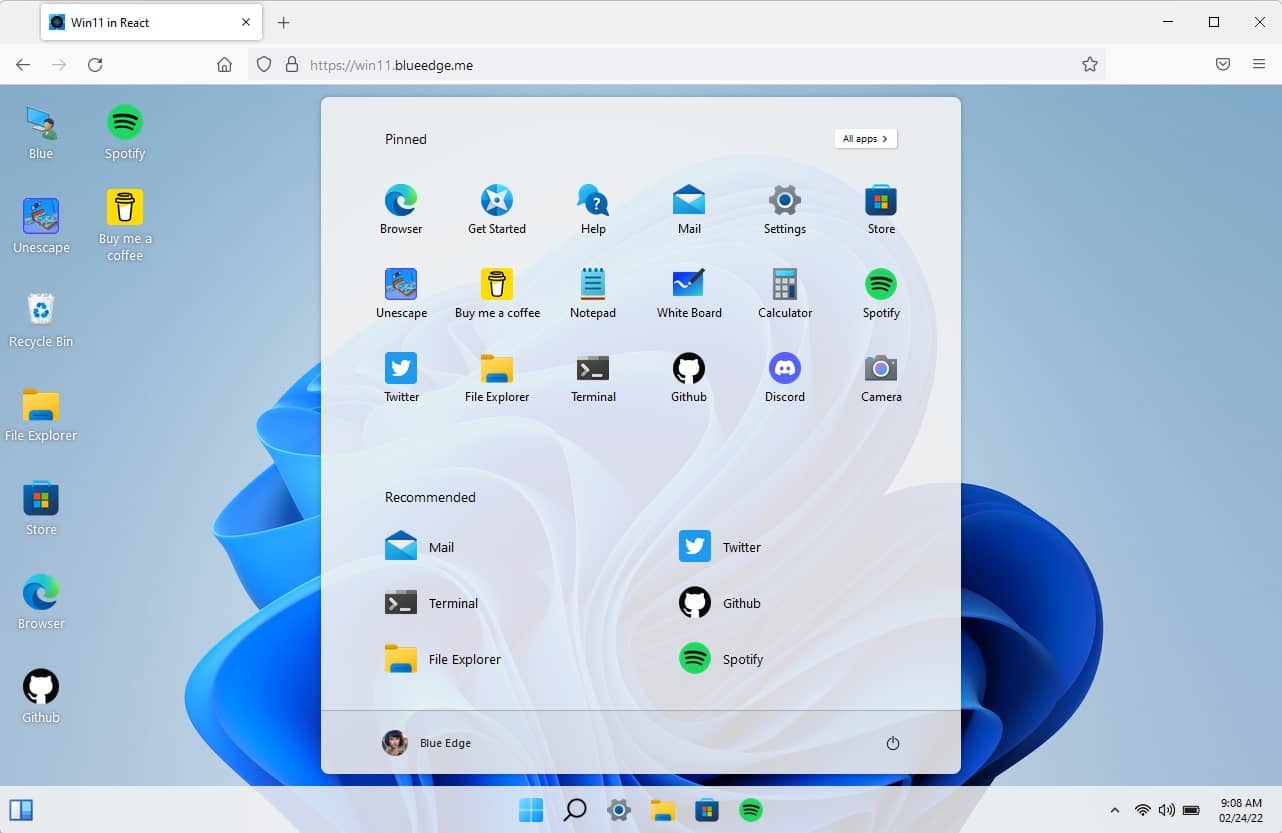 To do this, you will have absolutely nothing to download or install. Everything happens in your web browser (Chrome, Firefox, Edge, etc.). And you will see, the result is really very impressive!
The craziest thing is that to carry out this project, the developer indicates that it took only ten days. I just want to say bravo to him! ????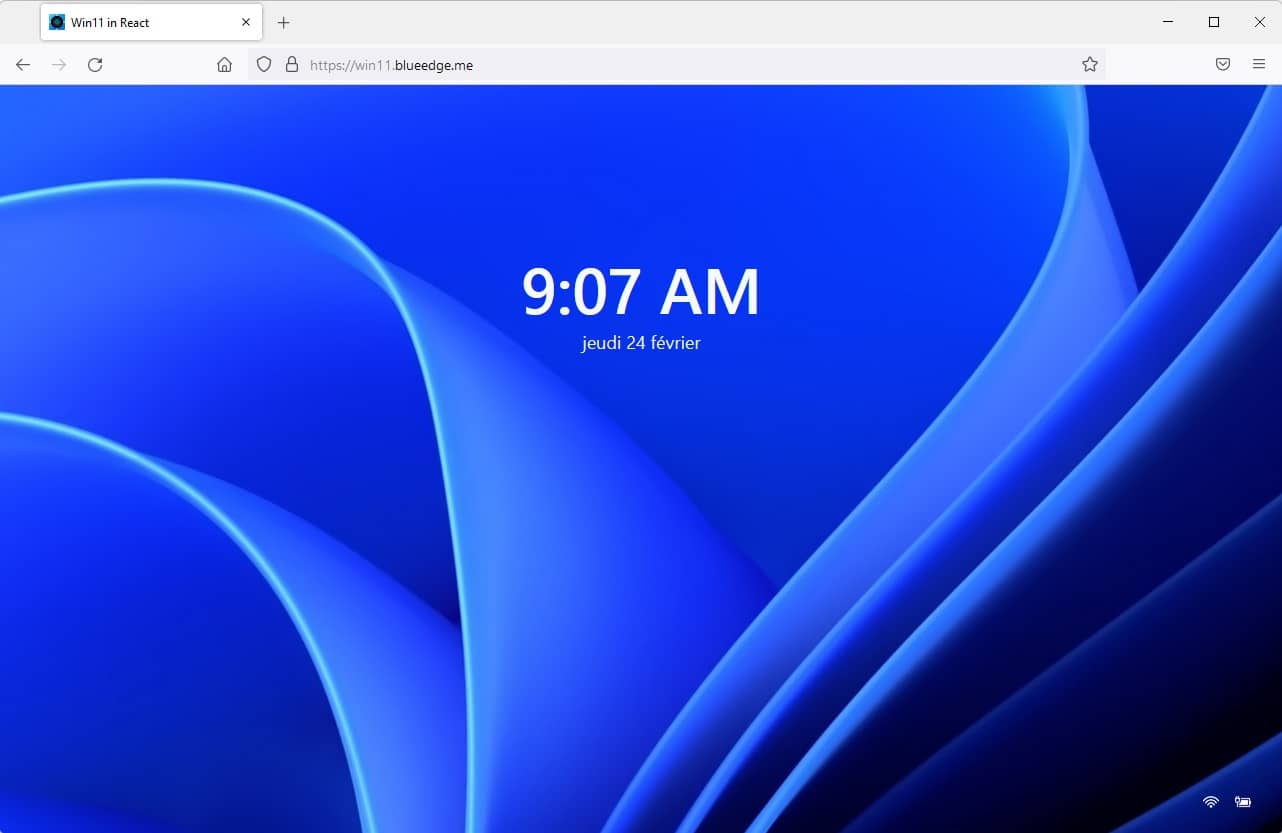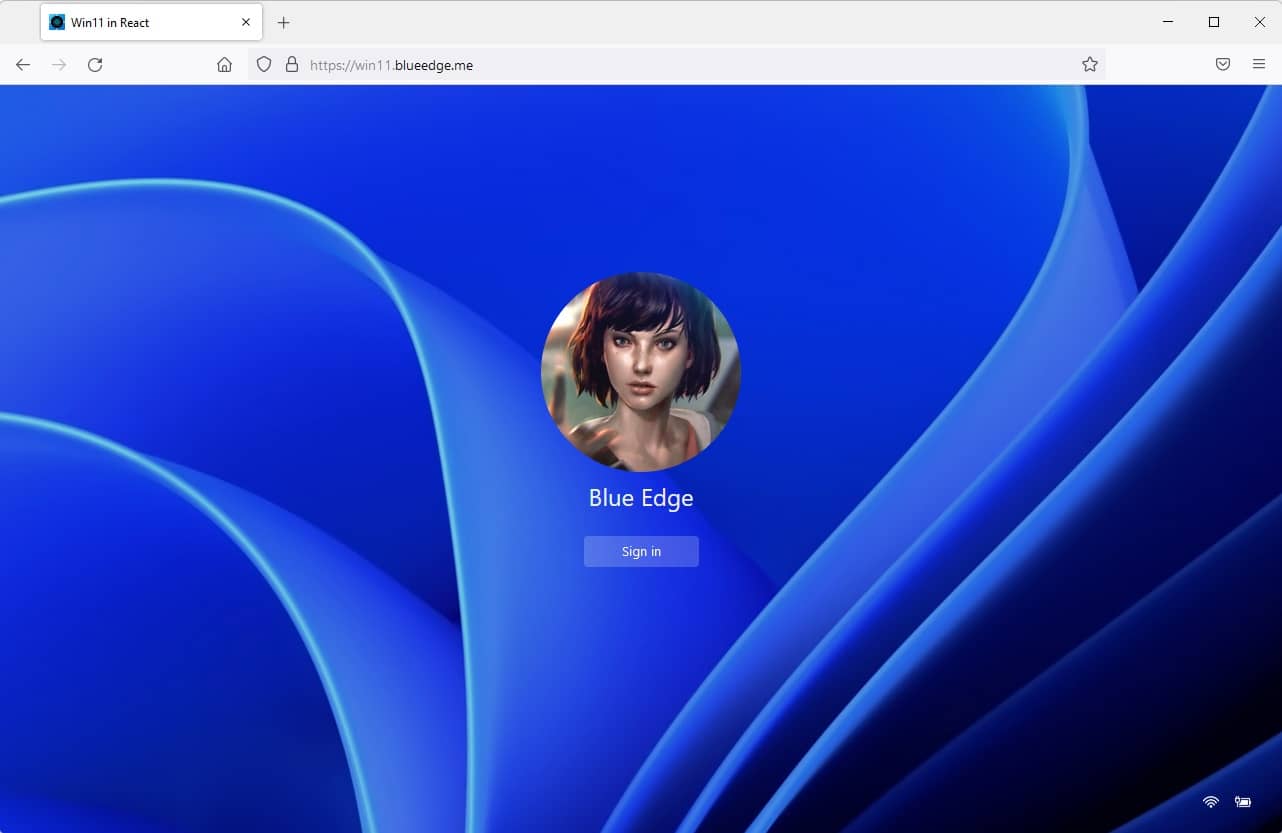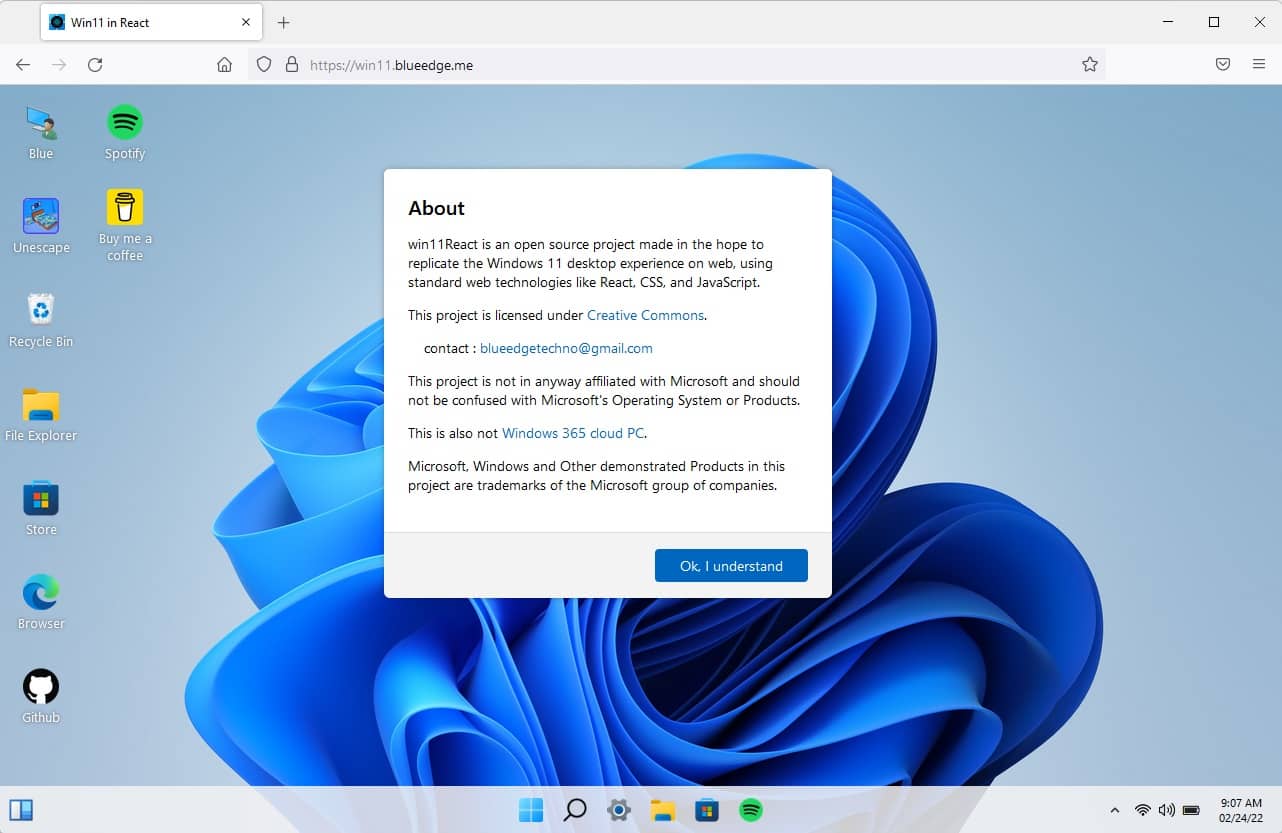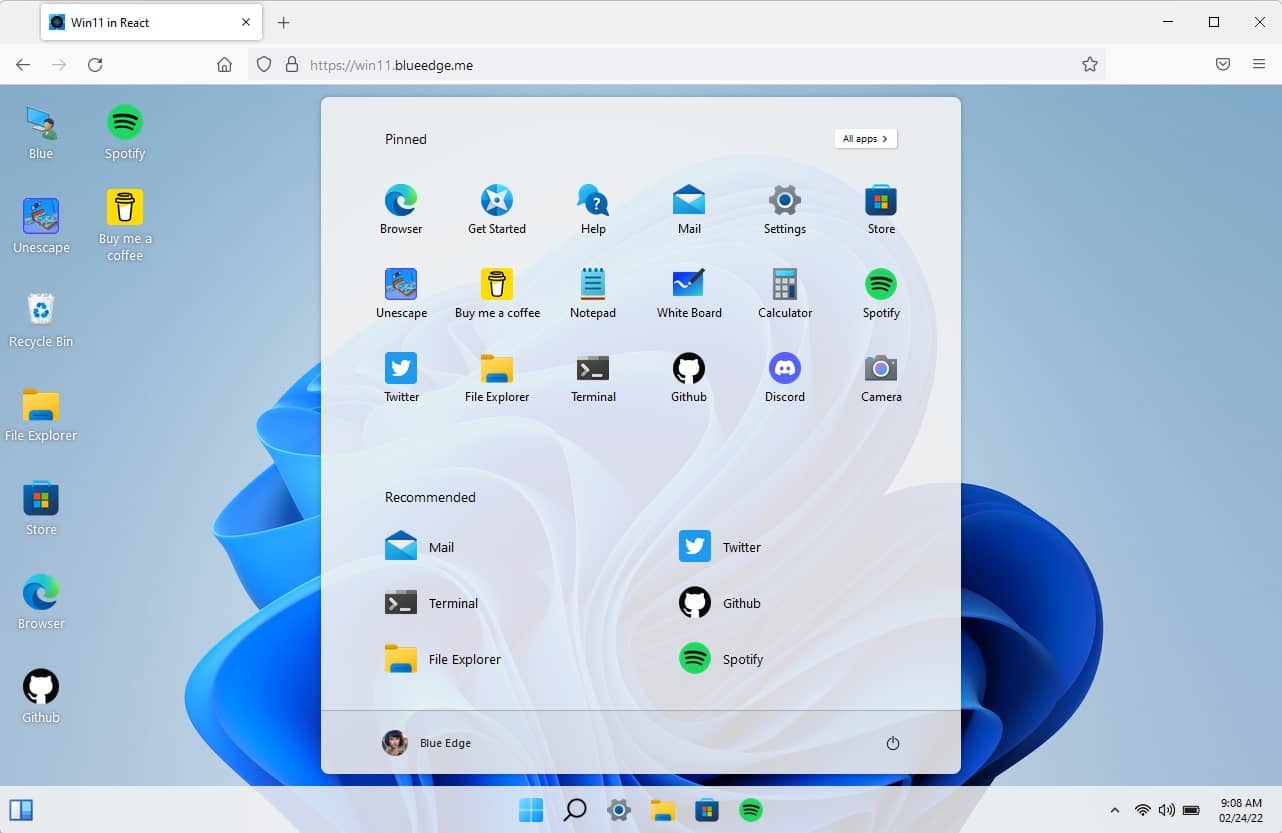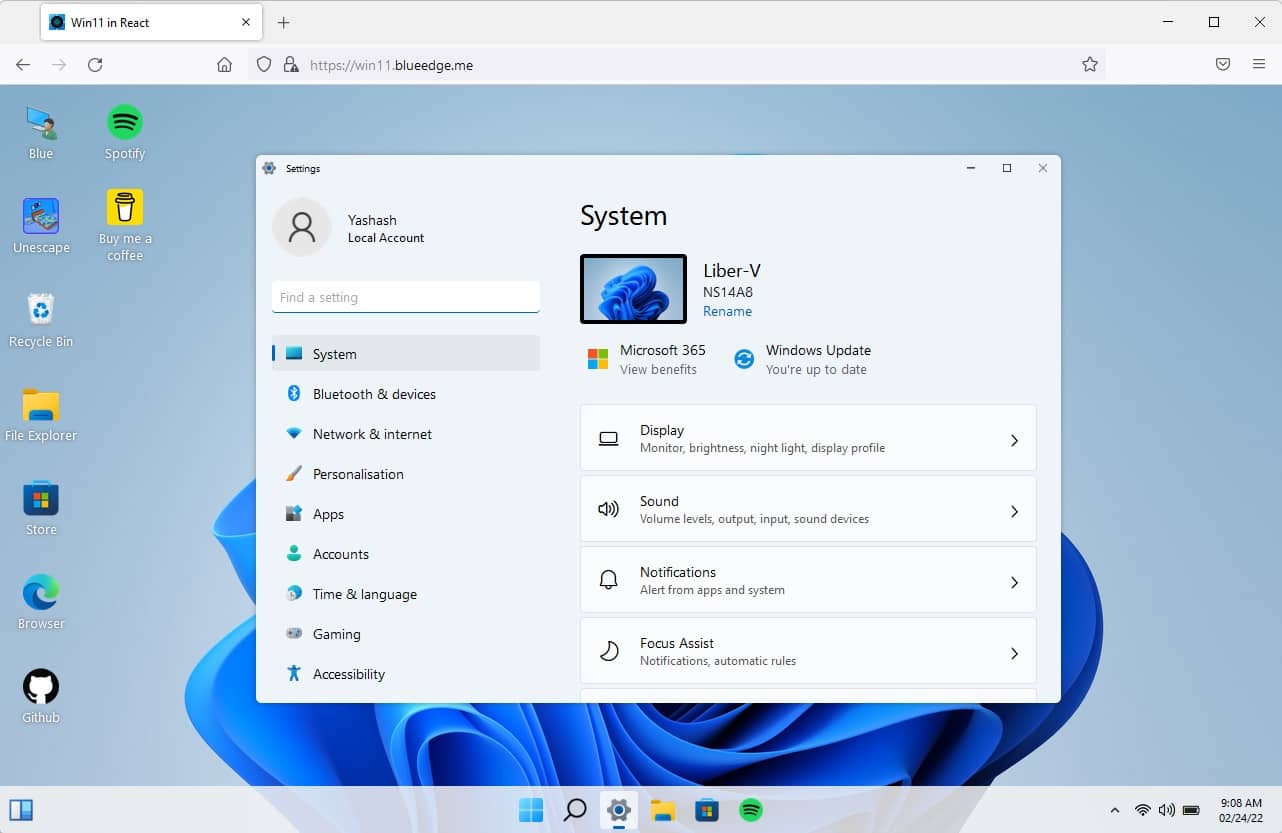 Win11 in React: functional applications, but limited…
Apart from reproducing the Windows 11 GUI, the developer of Win11 in React has integrated a few applications into his project. In particular, you can use Discord, Spotify or White board.
However, don't expect to take full advantage of its apps' features. For example, Spotify only includes a few playable titles and the Discord app is also limited. On the other hand, you will be able to draw whatever you want in the White board application.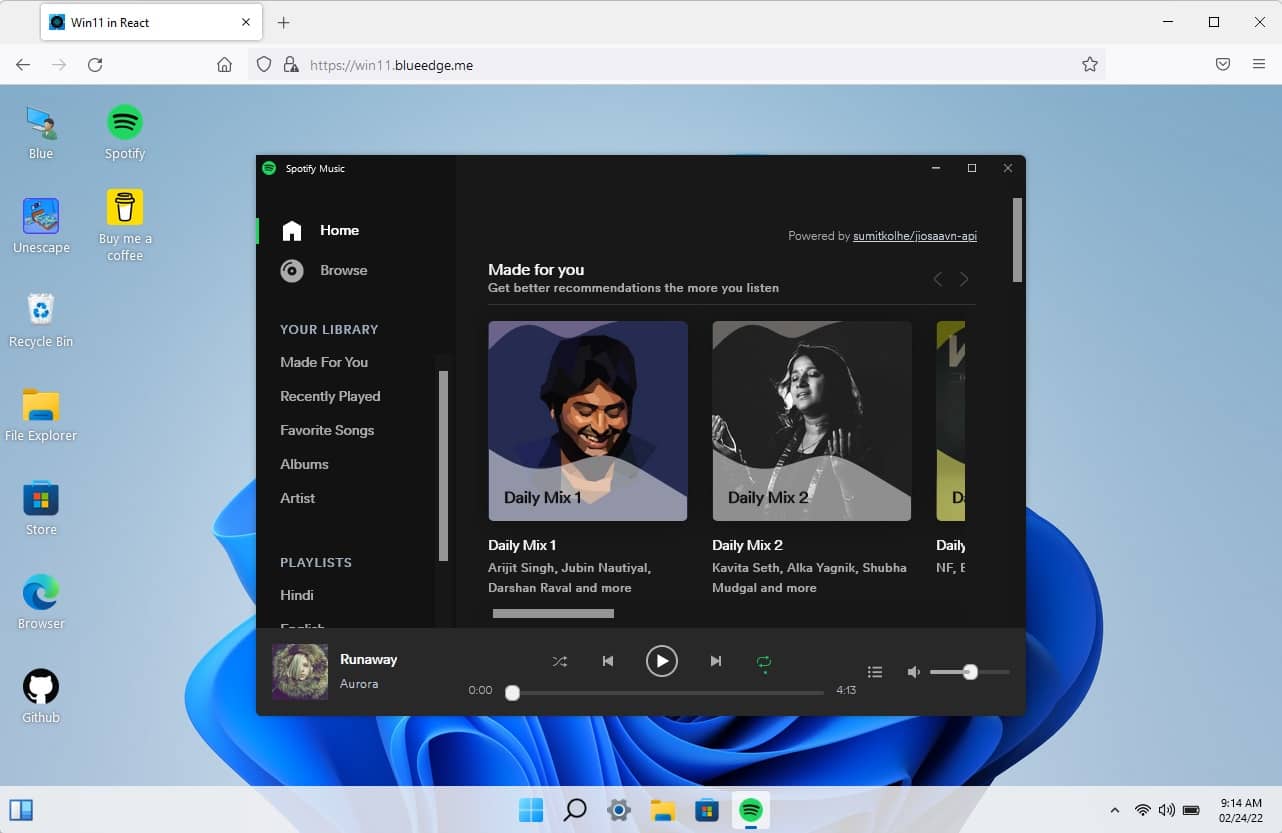 Conclusion
The Win11 in React open source project is really amazing. The Windows 11 interface has been perfectly rebuilt down to the smallest detail. In short, it's a great way to experience Microsoft's new operating system without installing it.
If you liked this article, please subscribe to our reddit community to discuss it. You can also find us on Twitter and Facebook.