For the more picky people who like to customize the Windows 11 interface, the following tip should please you. For others, go your way, because you will probably find this tip uninteresting. In this tutorial, we will see together how to activate the new secret animation at Windows 11 startup . Follow the leader !
A secret animation when starting Windows 11
When you start or restart your computer in Windows 11 , you must have noticed the animation that appears. You know the famous dotted circle that turns in a loop. Well, know that there is second alternative boot animation to the default one.
This is because Microsoft has added a new secret boot animation starting with Windows 11 build 22449. However, this animation is disabled by default. Therefore, you always see a dotted circle animation.
To activate this new "secret" animation when Windows 11 starts, all you have to do is make a small change in the Registry Editor. This will give you a starting sequence with a progressive ring instead of the dotted circle .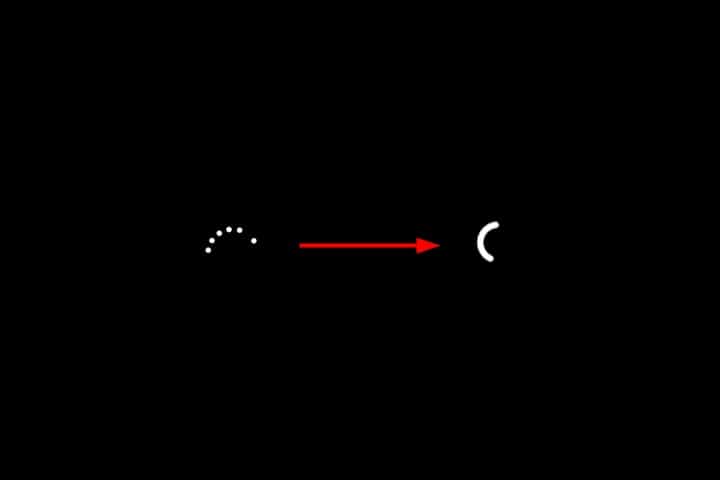 How to activate the new Windows 11 startup animation?
If you want to activate the new progressive ring animation, I invite you to follow these few steps:
1. Begin by pressing the Windows+ keys simultaneously to open the RunR dialog box .
2. From the Run dialog box, type regeditthen confirm with " OK " or Entrée.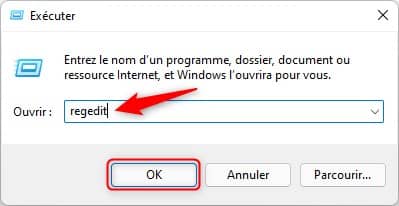 3. In the Registry Editor window, navigate to the following key:
Computer\HKEY_LOCAL_MACHINE\SYSTEM\ControlSet001\Control
4. Then right-click on the " Control " key, then select " New " and " Key ".
5. Name this new key " BootControl " (without the quotes).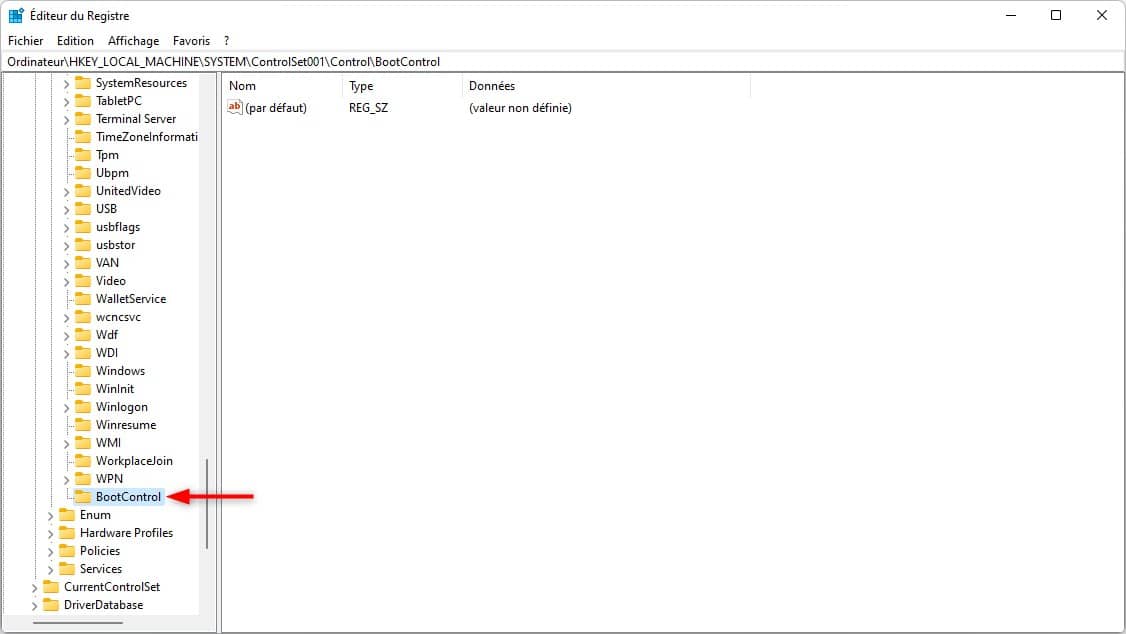 6. In the right part of the window, right-click and select " New " and " 32-bit DWORD Value ".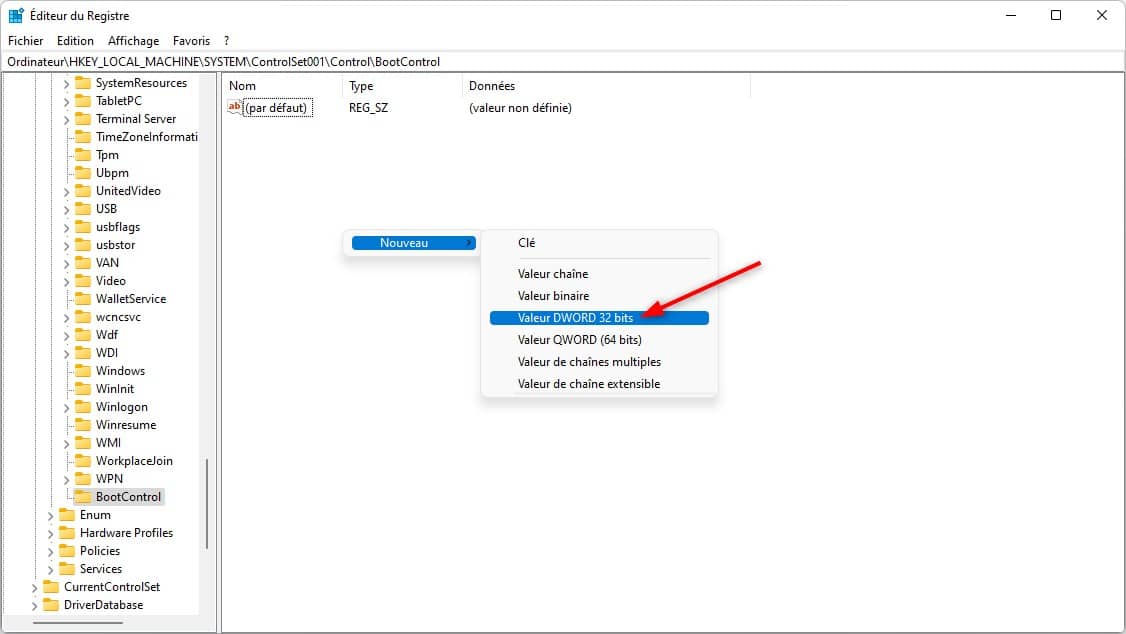 7. Rename the new value to " BootProgressAnimation " (without the quotes).
8. Double-click on the " BootProgressAnimation " value and in " Value data ", enter " 1 ", then validate with " OK ".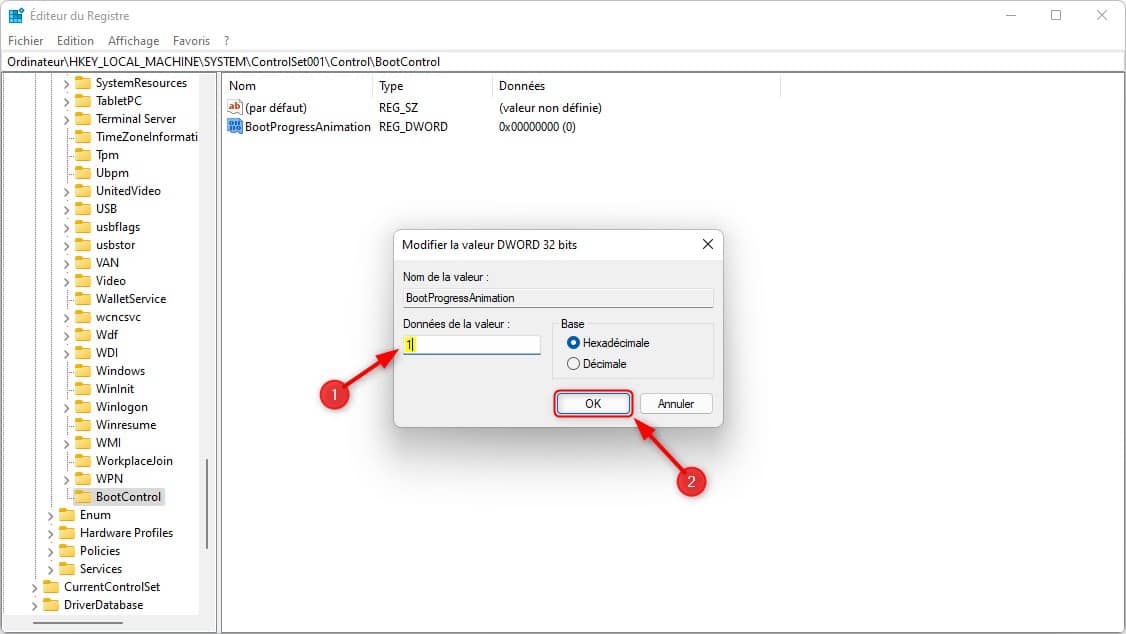 9. Finally, restart your computer. You will find that the new animation is already there.
If you liked this article, please subscribe to our reddit community to discuss it. You can also find us on Twitter and Facebook.